Yes, They Think We Are Great!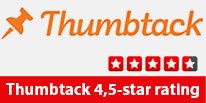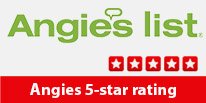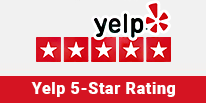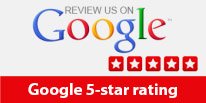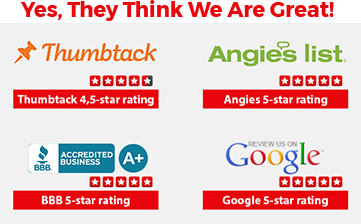 Thermador Appliance Repair Pompano Beach
Are you experiencing issues with your Thermador appliances? Look no further than It's Your Whirlpool Appliance Repair LLC, your authorized Thermador appliance repair service provider in Pompano Beach.
Why Choose Us for Your Thermador Appliance Repair Needs?
We are a team of experienced and knowledgeable technicians who specialize in Thermador appliance repair.
We provide prompt and reliable service to get your appliances up and running in no time.
We use only high-quality replacement parts to ensure the longevity of your appliance.
We offer competitive pricing for our services.
We offer convenient appointment scheduling, including same-day service.
Common Problems with Thermador Appliances
Thermador appliances are known for their high-quality construction and reliable performance. However, like any appliance, they can experience issues over time. Some of the most common problems with Thermador appliances include:
Temperature control issues: This can occur in Thermador stoves and ranges, and can lead to uneven cooking or burning of food. This is often caused by a malfunctioning thermostat or temperature sensor.
Leaking or overflowing: This is a common problem in Thermador dishwashers and can be caused by a clogged drain, faulty water inlet valve, or a malfunctioning float switch.
Noise issues: This can occur in Thermador washers and dryers and may be caused by worn drum bearings, loose belts, or a malfunctioning motor.
Refrigerator not cooling: This can be caused by a faulty compressor, condenser, or evaporator fan motor.
Range not heating: This can be caused by a faulty igniter or gas valve.
Our Thermador Appliance Repair Services
At It's Your Whirlpool Appliance Repair LLC, we offer comprehensive Thermador appliance repair services, including:
Thermador stove repair
Thermador dishwasher repair
Thermador washer repair
Thermador refrigerator repair
Thermador dryer repair
Thermador range repair
No matter what issue you are experiencing with your Thermador appliance, our expert technicians have the skills and experience to diagnose and repair the problem quickly and efficiently.
Contact Us for the Best Thermador Appliance Repair Service Near You
When you need expert Thermador appliance repair in Pompano Beach, It's Your Whirlpool Appliance Repair LLC is the team to call. Contact us today to schedule an appointment with our authorized Thermador repair service. Our skilled technicians will get your appliances back up and running in no time.